Shopping Tips For Buying New Home Furnishings
Published on December 8 2015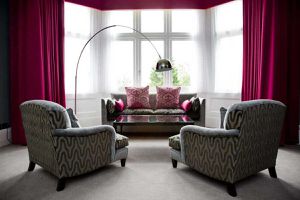 So, when you get to the furniture store, how do you feel? Is it like you are surrounded by vultures trying to pressure you into a sale? Does it stop you from even setting foot in the store? This article will give you all you need to know to ensure you keep the power when furniture shopping.


Open and jiggle any drawers in a piece of furniture before purchasing. You want to know how well those drawers are fitting into the furniture. If they move when jiggled, that's not a good sign. The furniture may have been poorly built. The same goes if you feel any tension when pulling a drawer out. It should slide out smoothly.


If you find a piece of furniture that you like, ask if your furniture store offers price matching. This is a great way to save you money while allowing you to remain faithful to your local furniture store. This will keep your business in your town which helps grow local businesses.


Be conservative with your color choices. You may be totally into bright red right now, and a red couch is calling your name. But where will you be next year when that color is totally out of fashion? Furniture is costly to replace, so you're better off opting for more neutral colors.


When buying furniture, quality is important. Custom furniture makers will not use nails and glue to join wood corners and ends together. They will use a process known as wood joinery. This produces a high quality joint that will be sturdier and will take more weight. Nails and glue construction will not deliver a solid quality product.


Make sure that you verify whether furniture is shipped door-to-door or curbside. This is particularly important if you live on a very high floor. You may have to pay a little more if you want the item delivered directly to your door, but it will be more than worth it when you realize you won't have to do it yourself.


Are you interested in buying a leather couch? Make sure you purchase furniture that is actually made out of leather. If the salesperson described it as a leather-like or a leather match piece, then the sofa or the chair is not made from actual leather and might not last very long.


When searching for furniture stay away from buying everything at once. You may find it necessary to purchase just one piece and add more pieces as your budget allows. Slowly building up the new furniture set is easier for the pocketbook and your back!


Buy quality furniture pieces. While you may spend more money on quality furnishings, they are generally made better and will last longer. Also, you will end up spending less money in the long run when you purchase quality pieces versus pieces that are not made as well since they won't need to be replaced as often.


Turn any used furniture over to see what the bottom looks like. A piece can look amazing right side up, but when you turn it over it can have all sorts of issues, including rot, mold, and even infestations. That's not furniture that you want to bring home with you, so take this simple additional step.


If you are purchasing a used piece of furniture, see if you can negotiate with the seller. Many times the seller needs to sell their furniture to have their new furniture delivered. By offering a fair price, you may be able to save money over purchasing a new set of furniture.


If you need to purchase furniture for your entire house, ask to see if your furniture store offers a multi purchase discount plan. One benefit to shopping at one store for all of your furniture is that you can mix and match and see if the furniture looks good together.


Wait until the piece you want to buy goes on sale. Typically, both July and January are great months for furniture sales. Once you know what you would like, simply keep your eye on it. You never knew when the price may be slashed or the company selling it decides to run a great deal.


Figure out what you want from a sofa before you actually go to purchase one. If you would like a firm sofa, it would be wise to get one with traditional coiled springs. If you are looking for a softer sofa, be sure to get one that has zigzag coils.


When shopping for new furniture, do not hesitate to haggle for a better price. Many people think of furniture prices as being fixed, but this is not the case at many stores. Many people are willing to give you a better deal as long as they think it is reasonable.


With the growing popularity of going green, you should consider your options for green furniture. On the other hand, do know that there are misleading advertisers out there. You can easily learn if it is Oeko Tek or FSC certified by asking the salesperson. The answer will let you know if your purchase is good for the environment.


Negotiate on the price of the furniture that you like. Many people don't realize that furniture normally has a built in markup, just like cars on a lot. There's an expectation that a little haggling might happen. Do yourself a favor and offer 15% to 20% below the ticket price and see what happens. You may be surprised at the money you save.


Consider your overall style of living prior to choosing furniture. You want furniture that fits your life as it is now. That means no delicate pieces if you live in a rough and tumble household. No white cushions if you've got big dogs that shed a lot. Make the right choices based off of how you live.


When you need a piece of furniture, you shouldn't be held back by fear. You need to be confident in your purchasing power. The tips you've just read will prepare you for the battle with the stores you have to deal with. That means you'll get the furniture and at a discount, too.